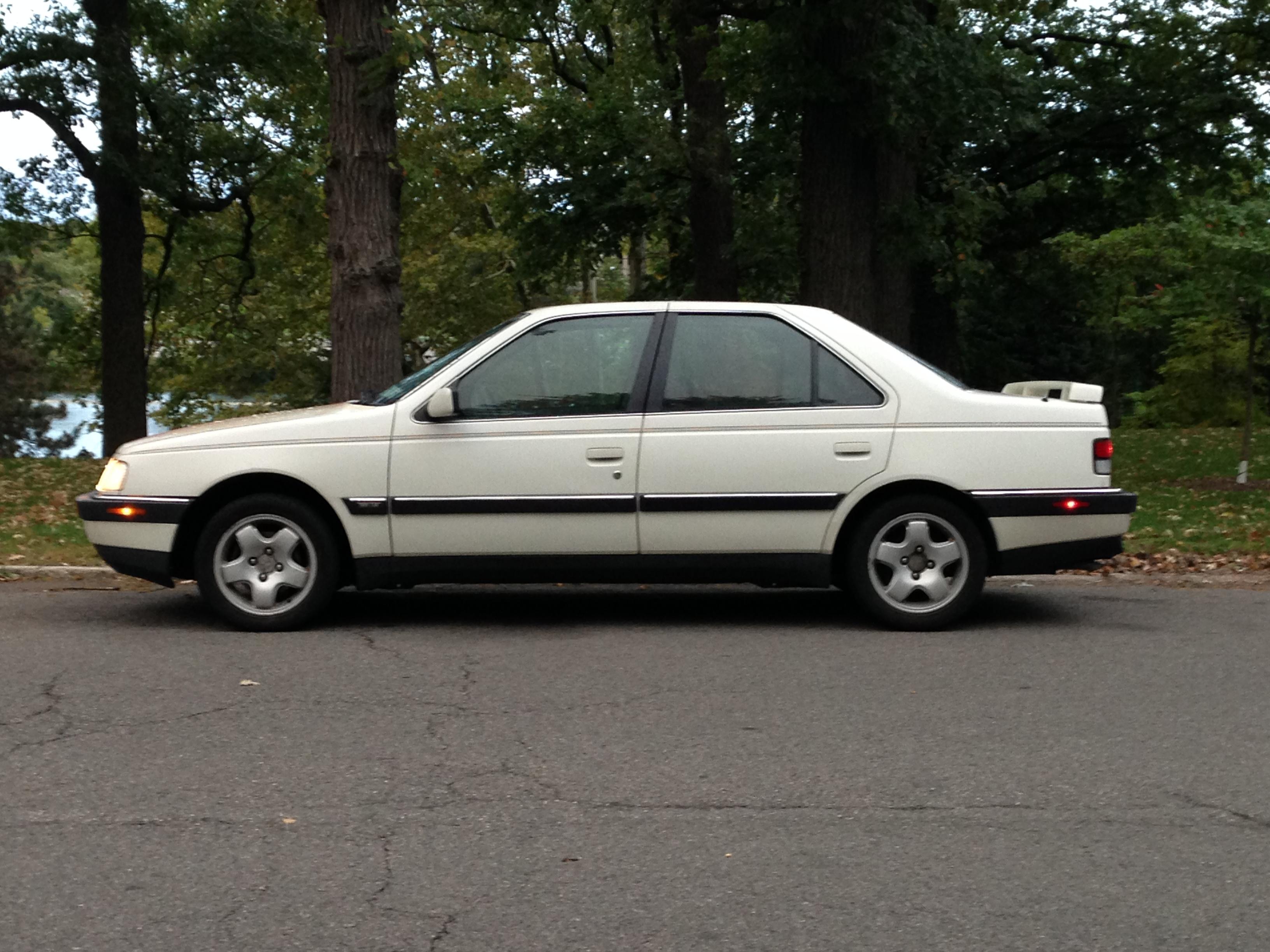 Content Count

50

Joined

Last visited
Community Reputation
0
Neutral
Recent Profile Visitors
The recent visitors block is disabled and is not being shown to other users.
Goce, dash was pulled because upon looking underneath I saw what looked like non-factory taping and I wanted to see who/what may have gone on under there at some point in time... Savo pretty much told me that the taping quality that you see in the photos above is factory. This still shocks me. As I told him, I'm used to japanese cars, where the taping is pretty much perfect, even Lotus does a good job. But apparently this is how Peugeot wrapped their harnesses back then... The good news is I had a good look around once the dash and harness were out, nothing seemed to have ever been messed with, so I gave everything a good cleaning and reassembled...

Latest update, dash is out. I had a conversation with Savo about this, and he confirmed that what we're looking at here in these photos is the way they wrapped these harnesses from the factory. I'm still in shock over this. I've mostly dealt with japanese cars, and their taping is pretty great... One of the main reasons I wanted to pull the dash was due to the look of the wiring/taping, because it was easy to assume someone else had been in there poking around and doing something. Well, I think it is safe to assume that is not the case now, so I'm a bit relieved for that part... However, the left and right side grommets that the dash connects through the firewall are missing, so it does seem like the dash has been out before. Would love more thoughts on this... Edit: ignore the zip ties, I had to reconnect the harness to drive the car home...

Big update, got the code figured out, after realizing the ground had to be released. It was code 52, so oxygen sensor, which many here had predicted. Not sure this will resolve all my running issues, but it's a start...just waiting on the part to arrive now... In the meantime, replaced my passenger side sway bar bushings (driver's side on the way in the mail), boy were these shot... Followed up with cleaning up the wheel wells and a powerwash...

Goce, wires have to be on right, otherwise the car wouldn't really run right at all, would it? I mean, the car will run fine, then run like crap and hesitate/stumble, etc. My new spark plug wires came in today and I installed them, but to no avail, exact same problems...got an O2 sensor on order, hoping that might be it...at this point I'm just throwing parts at it, which, while unscientific, is not an entirely bad thing since parts are cheap, and many things on the car are probably near the end of their life cycle anyways... Have an appt. this weekend with my mechanic, maybe he can figure out how to pull the code...

Update time... Wrapping the spark plugs wires didn't help, but my new set should be arriving by the end of this week, so fingers crossed on them fixing the stumbling issue... Re. the on/off CEL and idle surging, I have not been able to successfully check the codes. I am following the directions as I understand them, but my CEL just stays on the entire time? No idea what I'm doing wrong as it seems very straight forward... As far as progress today, cleaned up the fog lights in their bezels and re-installed, and a good friend came over and we aligned the car, at least it now tracks straight again with all the new suspension work...

Thanks guys, I will try wrapping them with electrical tape just until my new spark plug wires arrive. I have not tested the codes yet, will be doing that this coming week. Good advice guys, keep it coming, I will take all the help and guidance I can get with this car…

Ok guys, spent the last several hours at the garage...here's where I'm at... Just to recreate the scenario of what seemingly fixed the car last time, I put the old rotor back on with the new distributor. No change. So with new plugs, new cap and either new or old rotor, still stumbling at times, and then running fine at times. Maybe it was just a coincidence that the car ran fine for a week when I last replaced the cap, and the wires are having intermittent arcing issues or are just plain worn out. It seems that is all it can be, since that is the one thing I did not replace. They are now on order... Thougths?

Good info. guys, thank you, going to order a set of wires, it is the one part of the ignition that hasn't been replaced because they looked ok...

Thanks guys. It was exciting to get it back on the road, but was saddened when an old running issue popped back up, a stumbling issue that develops, as well as a surging idle and on/off CEL. The stumbling issue had been at least temporarily solved with a new distributor cap. However I did not replace the rotor at the time. When we put the car back together here, we put on the new rotor, and now the running issue is back... Seems insane that the new rotor can cause a running issue, so I'm going to hang my thoughts on seeing what the code/s is/are with the CEL...will report back soon on that... Just to re-cap, here is a list of everything done to the car in the last 2 months: For starters, every single fluid (engine oil, gear oil, brake, PS, and coolant)... Engine/gearbox - timing and all acc. belts, cap/rotor/plugs, new VCG, repaired/replaced any suspect coolant hoses and water jackets Steering/suspension - inner/outer tie rods, all 3 steering rack boots, Boge lowering springs (on oem shocks per everyone's suggestion here), strut bellows, lower ball joints The car has come a very long way these past couple months, and I'm very excited for it...we're getting close, just not there yet...

And now the Peugeot has it's own rack in my "parts department"

One recent casualty on the car came in the form of the inner trim cover for the passenger seat. Going to repair it, but does anyone have one they'd sell?

Ok all, suspension work is done, brakes have been bled, every single fluid replaced, and for the first time in a month, the car is on the ground again...the ride height is perfect for me...

Goce, thanks for the info. My mechanic has basically had all the hoses off already, he wanted to replace everything that had ballooned up, and fortunately nothing broke in the process. Photos soon, I want to clean everything up a little first...

Hey guys, small update... Suspension work is complete, hoping to have all fluids changed this week, including fitting the new coolant hoses, as well as the new valve cover gasket...Hoping to be driving it very soon...

Goce, correct Yokohama S Drive tires. They are in ok shape, good enough to get me through the summer/fall. Just got to get this car done so we can actually get it on the road...